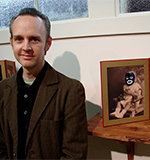 02013 | Moriarty, New Mexico, USA, Earth
Travis Somerville was born in 1963 in Atlanta, GA. Growing up in towns throughout the southern United States and along the eastern sea board, he briefly studied at Maryland Institute College of Art, Baltimore, MD, finally settling in San Francisco where he attended the San Francisco Art Institute, CA. His large scale oil paintings on paper mounted to canvas incorporate collage and present images of political and cultural icons associated with the history of the south. His work explores the complexities of racism and serves as a point of departure for discussion about US oppression and colonial attitudes abroad. It has been included in numerous museum exhibitions: The University of Georgia, Athens, GA; University of Houston at Clearlake, Houston, TX; de Saisset Museum, Santa Clara University, CA; Florida A&M University, Tallahasee, FL; Laguna Art Museum, Laguna Beach, CA; Charles Wright Museum, Detroit, MI; The Bass Museum, Miami Beach, FL; Frederick Weisman Art Museum, Minneapolis, MN; Smithsonian Institution, Washington, DC; The Brooks Museum of Art, Memphis, TN; Montgomery Museum of Fine Arts, Montgomery, AL; and Los Angeles County Museum of Art, CA.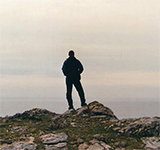 02014 | Chania, Greece, USA, Earth
Stephen Hurrel studied sculpture (BA Hons and Postgraduate) at Glasgow School of Art, Scotland. Since 01990 he has explored a broad range of media and has produced many installations and exhibitions throughout the UK and abroad. He is interested in the role of the artist in society and how art can function in specific contexts. He has explored various forms of interactivity between art, site and people. In particular he is interested in how new media technology can help us to access the 'unseen' and 'unheard' aspects of our environment. His current research is based on an ecological use of technology within an environmental art context and engaging with the idea of 'the sublime' in relation to art and landscape. He is based in Glasgow.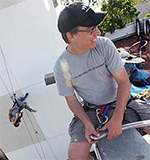 02014 | Undisclosed, USA, Earth; All Sites as designer and creator of the EbM Pinhole Camera CCTV System
Charles Schneider is an American installation artist from the university town of Davis, California. He is currently working on a Master of Fine Arts degree in Ceramics at the School of the Art Institute of Chicago, where he was awarded the prestigious Trustee Scholarship. Prior to beginning his studies in Chicago, Schneider completed a Graduate Certificate for Sculpture, Performance and Installation at COFA/University of New South Wales in June, 2010. He graduated cum laude from Whitman College, in Walla Walla, Washington, in 2003, with a Bachelor of Arts in Studio Art. In October 2010 he was awarded the Damien Courtenay Memorial Young Sculptor Prize at Sculpture by the Sea, Bondi 2010. He has exhibited in the States, Australia, France, and the Czech Republic. Charlie's practice explores human relationships to the landscape, especially through the lens of invasive species, which is a critical issue of its own accord, and which serves Schneider as a metaphor for humanity's impact on the environment. The primary themes of his work coincide with what he loves most: people and landscape, and the ways in which we belong to the places we live.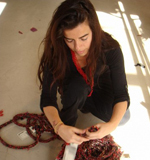 Future | Unknown
Sadly, after Carla was commissioned and made her initial visit to a site in Plainview, Texas, fires ravaged the area. The site was deemd unsafe for installation at the time. We hope to work with Carla in the near future.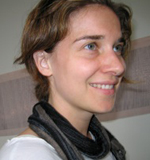 Future | Unknown
Joyfully, after Christy was commissioned for Chania, Greece, she became pregnant. Two years of travel seemed unwise. We hope to work with Christy and child in the near future.
Earthbound Moon will offer hundreds of artists an opportunity to create site-specific public sculpture. We are looking for sculptures that are integrally situated in the communities they inhabit. Artists will be expected to design and install their works with the ethos and history of the community in mind. Asking artists to take such care with site-specificity creates a bond between the work, the common space we are declaring and each individual community. Beyond this, by inviting artists from around the world, and building a sculpture garden that spreads across the Earth while embracing local site-specificity, Earthbound Moon creates a sense of each community's place within the larger whole of the species and life on Earth. Enhancing the challenge of site-specificity for artists, we expect the works to be rigorously contemporary. We are curious how contemporary artists will engage the challenge of creating contemporary works that are safe enough to be installed publicly.